Bio:
Cameron Spooner (Cam), 9 years old from the Sunshine Coast in QLD.
Social Media?
What have you been doing in 2018?
We started an Instagram page in January 2018 to inspire others to not use single use plastics.
In March 2018 we ran a campaign called Strawless March where we asked Cafes to stop using plastic straws for the month
of March and for them to continue beyond March also. We had 5 venues doing Strawless March including 2 in Noosa who
have a lot of customers each day, of the 5 venues 2 have stopped using plastic straws and the other 3 are working on going
single use plastic free and are now more aware of all things single use plastic and the damage they are having on our
Environment.
We go into cafes all the time and ask if they will stop using plastic straws, we then give them Plastic Free Noosa's details, we
work together really well, supporting each other.
In July 2018 we hosted the movie STRAWS at school for the school kids and then at night opened it up to the Community, on that day around 750 people saw the movie and all monies we made when to CoralWatch.
In September 2018 we arranged a beach clean and had such a great turnout, we collected 35kg of rubbish!!!
What has been your motivation?
I watched my Mum who works hard to not use single use plastics. My Mum did a one minute video on her Instagram account and she talked fast and sounded bossy and I watched it a lot of times! My Mum then asked if I wanted to set up an Instagram account, I said no and then a couple of days later I said yes.
#strawlessmarch
Why is the environment important to you?
If we don't look after it then we won't have beautiful clean beaches, our landfill will overflow and our animals will die.
Cam collecting all those nasty straws!
Any plans for the future?
To keep talking to businesses about going straw free and other single use plastic free. To work with others to be able to reach more people.
*UPDATE*
Cam was nominated for the Sunshine Coast Australia Day Awards 2019 Young Citizen of the Year, the youngest nominee by around 7 years!
He is working on a campaign called Straw Free 4573. 4573 is his postcode and Cam is going into places asking if they will stop using plastic straws, or if they will only hand plastic straws out when asked by a customer. He has created a poster that can be given to the business if they want one.
How do you feel about being a Youth Ambassador for Clean Up Australia?
VERY excited and proud to inspire others to make change!
Why do you think Youth Ambassadors are important?
We always say 'if a 9 year old can' So if a child can, then anyone can. I think its great to educate people, my Mum always says 'we don't know what we don't know' and if Youth Ambassadors can educate and inspire then that is great!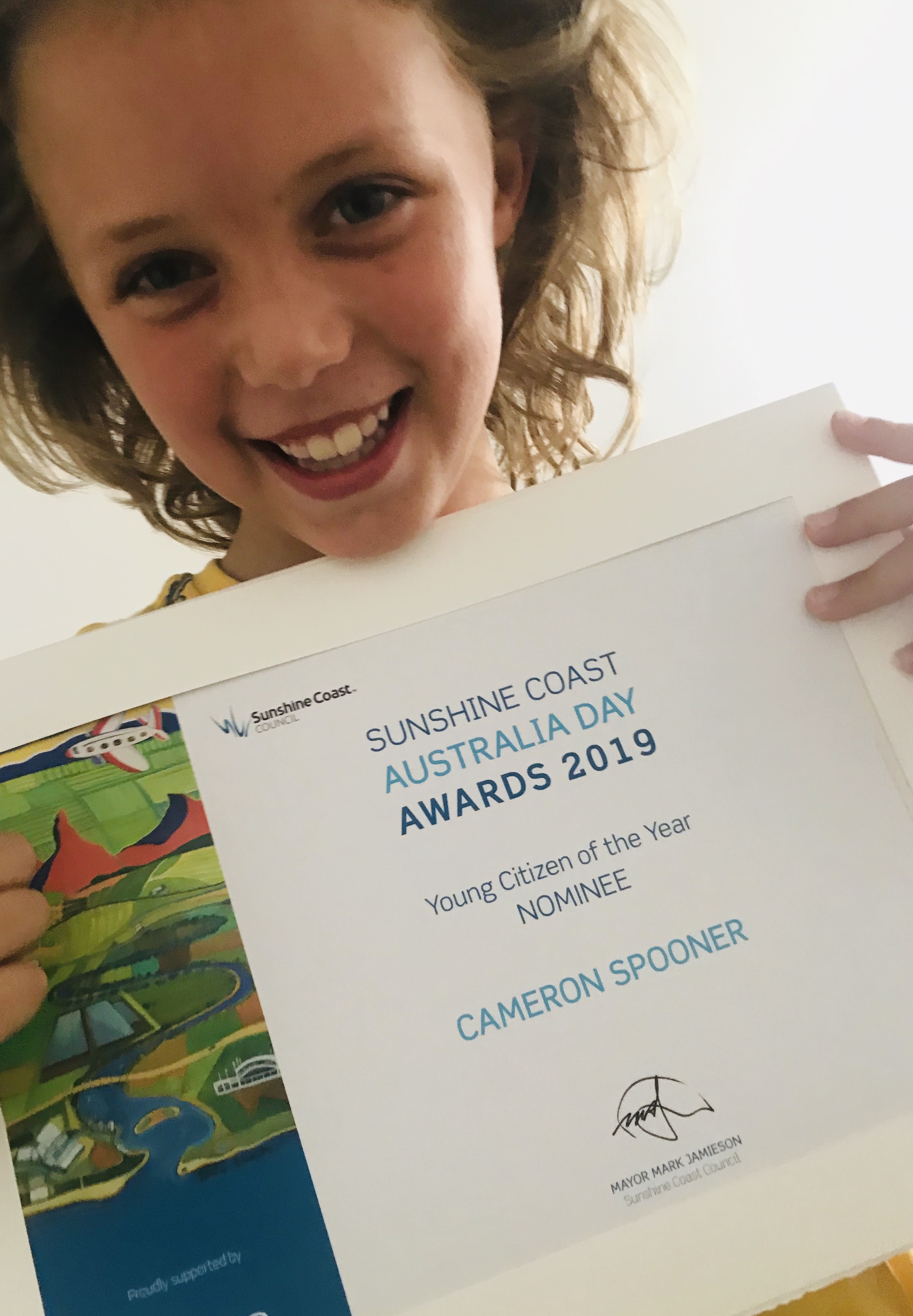 Click on the button below to find out more about our other Youth Ambassadors for 2019!